Scenic Karoo Farm - Reduced Price
This is a scenic 3000ha Steytlerville farm, which you do not expect to find in the Karoo. It is mountainous with lovely ravines stretching deep into the mountains. A River meanders through the property for 11 kilometres... More....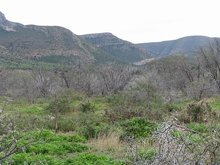 Game Farm in Somerset East For Sale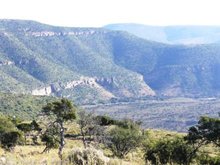 is 1580ha and almost fully game fenced except for about 4 km.
More ....
Currency Calculator
Click here to calculate a farm's price in ZAR to the currency of your choice.
About Us
Linda Olivier Properties specialises in farms in the Eastern Cape Province of South Africa. We are also listing some houses in Steytlerville.
If you cannot find what you are looking for or would like us to sell your farm for you please email us with your request since we do not necessarily list all available farms on the website.